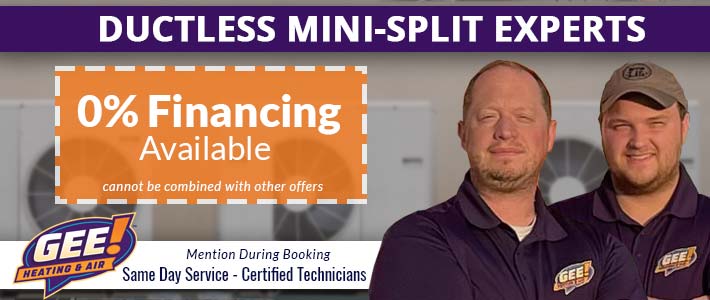 Offer Expires: 12/31/2023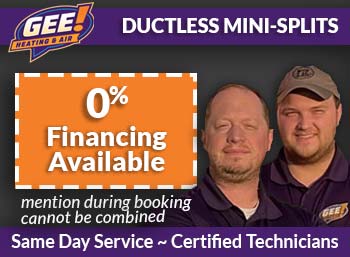 DUCTLESS MINI-SPLITS SYSTEMS IN 

new switzerland
new switzerland homes have a great option when it comes to an efficient air cooling and heating system, the ductless mini split.  It's easy to install and saves you money and energy too! Our certified trustworthy technicians are here to not only help identify the issue, but to install and maintain your ductless mini splits.
BENEFITS OF THE MINI-SPLITS:
The mini split pulls heat from the outside air and circulates it into your home in the winter months.  The split then pulls heat from inside, dehumidifying your space and releases it outdoors in the summer months.
Improved comfort and desired climate in your home
Energy savings
Cleaner air quality
Fewer Emissions
Protect the environment and lowers your carbon footprint
WE AIM TO PROVIDE OUTSTANDING CUSTOMER SERVICE
Our team of trained technicians are happy to help with all of your ductless-mini split needs!  Please allow us to create a cleaner, more comfortable environment for you and your family.
WE OPERATE BASED ON THE "GOLDEN RULE".
Gee Heat & Air was founded on a code of ethics based on the Golden Rule: "Do unto others as you would want others to do unto you." At our core, our company is just a family who takes care of other families. There are many reasons why your neighbors continue to choose us time and time again, including all of the following:
Award-winning 24-hour emergency service
Trustworthy, trained, and certified technicians
Honest, upfront pricing
Amazing customer feedback
Flexible scheduling and the ease of service calls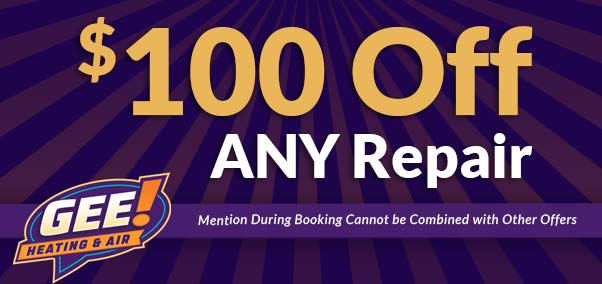 Offer Expires: 12/31/2023
SAME DAY SERVICE AVAILABLE
Call Your new switzerland HVAC Experts Today!