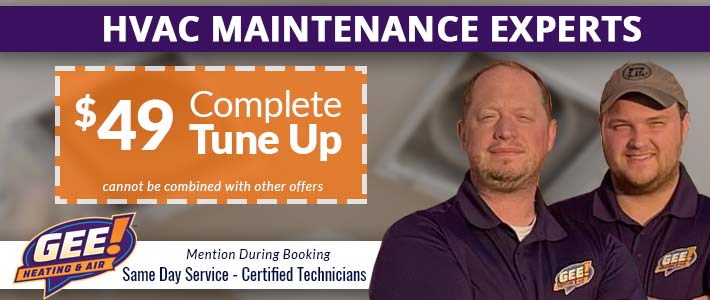 Offer Expires: 12/31/2023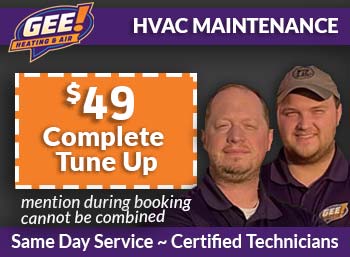 HVAC MAINTENANCE IN 

garland
HVAC maintenance is the key to energy savings, avoiding costly repairs, and maximum efficiency.  Our team at Gee Heat and Air will correct issues in advance, provide regular check ups, and prevent any interruptions of services during the peak seasons of the year.
JUST A FEW STEPS INCLUDED IN A MAINTENANCE:
Inspection and adjustment of belts as needed
Safety controls tests
Check of air flow
Check or change air filters
Lubrication of moving parts
Check for proper air temperature readings
Inspection of duct connections
Remove debris from unit
ASK ABOUT OUR CLUB MEMBERSHIP PROGRAM IN 

garland

 
With proper maintenance, your HVAC system will keep your home comfortable for years to come.  We strive to better our valued customers' lives by providing exceptional HVAC services. Customer service is our number one priority and we treat overy home we work on as if it were our own.
WE OPERATE BASED ON THE "GOLDEN RULE".
Gee Heat and Air was founded on a code of ethics based on the Golden Rule: "Do unto others as you would want others to do unto you." At our core, our company is just a family who takes care of other families. There are many reasons why your neighbors continue to choose us time and time again, including all of the following:
Award-winning 24-hour emergency service
Trustworthy, trained, and certified technicians
Honest, upfront pricing
Amazing customer feedback
Flexible scheduling and the ease of service calls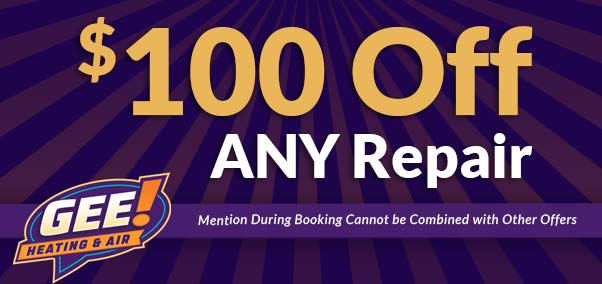 Offer Expires: 12/31/2023
SAME DAY SERVICE AVAILABLE
Call Your garland HVAC Experts Today!